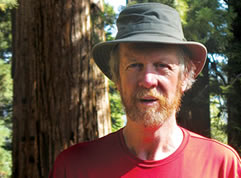 The 44 units of permanent, supportive housing being built in Duluth were named in honor of Steve O'Neil, who passed away in 2013. Steve was a steadfast advocate for people in need, beginning in his youth in Chicago and continuing throughout his decades of living in Duluth. His warmth, gentleness, and abiding belief in social justice will live on in this special project.
---
FY 2013-2014 Grants by Program Area
| | | |
| --- | --- | --- |
| Grantmaking Priority | Grants | Dollar Total |
| Children, Youth and Families | 130 | $537,707 |
| Aging | 15 | $157,496 |
| Self-Reliance | 33 | $525,537 |
| Other Program Support | 16 | $125,982 |
| TOTAL | 194 | $1,346,722 |
---
Use the following drop-down menu to view grants awarded during the last fiscal year.
Children's programs to illuminate the
shadow of homelessness
The Steve O'Neil Apartments being built in Duluth will offer, for many of its occupants, the only permanency they have ever experienced. This multi-family complex includes 44 units of permanent supportive housing for families with a history of recurrent or long-term homelessness.
"Nothing feels okay if you don't have a safe place to wake up every morning."
– Mary Lu Larsen, CHUM Family Housing Advocate
Children in homeless families experience health, emotional and behavioral, and learning barriers as a result of the turbulence and insecurity in their lives. With the support of a two-year Northland Foundation grant, Marilyn Larson, an early childhood consultant and retired Duluth Head Start director and Mary Lu Larsen, the CHUM Family Housing Advocate are working together to create on-site services to nurture children on their journeys to clear these hurdles.
Research-based supportive services are vital to improve not just the here-and-now for children and youth but also to light the way to a successful future beyond the shadows of homelessness.