2015-2016 ANNUAL REPORT
With the dawn of each new day, new challenges and opportunities arise. The people of northeastern Minnesota rise alongside them bringing fresh ideas and leadership.
These caring people, of all ages and from all walks of life, are like rays of light reaching throughout our region. They nurture children, youth, and older adults; strengthen local economies; and build bridges to new opportunities.
For 30 years, the Northland Foundation has helped these rays of light rise together, transforming the region into a brighter, better place for all.
Watch our Stories
Grant Program
---
The significant impact of mining industry lay-offs is felt by employees, their families, and entire communities in our region – and the Northland Foundation aims to help with one of its largest grants this year.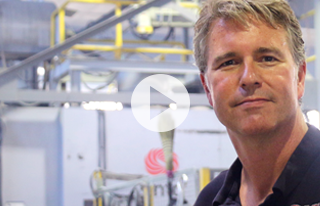 Business Finance
An Iron Range business expands and competes on a national scale – receiving support through its long-standing relationship with the Northland Foundation.
KIDS PLUS
Elders, adults, and youth explore how their generations are both alike and different, while college students gain valuable learning experiences through the AGE to age internship program.