Case for Investing in and Advocating for Early Childhood is Rooted in Research and Evidence-based Practice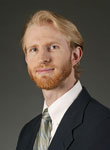 Rob Grunewald, Associate Economist at the Federal Reserve Bank of Minneapolis, launched the Summit agenda with "The Economic Case for Investments in Young Children". In 2003, Grunewald published along with Arthur Rolnick, Ph.D., Vice President at the Minneapolis Federal Reserve Bank, a study which extrapolated the dollar-for-dollar public return on high-quality early care and education spending.
Grunewald noted that human capital – a qualified labor pool – is a key economic development tool, and quality early care and education play a proven role in children's likelihood of success in school and as an adult in the workforce. In fact, studies show that investments in the early years net the highest return not only to children and parents but to all taxpayers: up to $16 for every $1 spent. Among the measurable factors impacted by good early childhood programs are fewer students needing costly special education, higher household earnings (and higher tax contributions) by age 40, and reductions in criminal justice system costs.
The achievement gap between the children of college-educated parents and children living in poverty begins to show up at 18 months of age, said Grunewald, not surprising considering that young brains are making 700 neural connections per second from birth up to ages 3 or 4, far more than at any other stage of life.
Grunewald listed some of the model programs being implemented to bolster investment in early childhood, particularly of private dollars, such as those in Nebraska and Louisiana. In Minnesota, the Minnesota Early Learning Foundation continues to raise funds and awareness in support of its pilot program delivering home nurse visits and scholarships for quality child care and early education programs in five pilot sites.

Todd Otis took the podium next to share his insights into the current legislative cycle. Otis is the President of Ready 4 K, Minnesota's lead early education advocacy organization. According to Otis, the situation is actually quite encouraging. Despite a $5 billion state deficit, legislators are not inclined to reduce any early childhood funding.
"Northeastern Minnesota is ahead of the curve in a lot of ways," said Otis. "This part of the state understands the links between early childhood education and economic development."
Otis touched upon last year's Department of Human Services grants for family, friend, and neighbor child care outreach (see article below). Minnesota was the first state to fund such an effort. One of six grant recipients statewide, the Northland Foundation along with four area school districts and early childhood coalitions, and other community partners collaborated on this groundbreaking work, earning Otis' praise as being vanguards in the state and nation.
Finally, Otis strongly encouraged Summit participants to contact their legislators. He urged everyone to make their voices heard in support of early childhood funding legislation, as well as to thank those lawmakers who have voted accordingly. Ready 4 K distributed Kitchen Table Talk kits, also available on the Ready 4 K web site, which help guide the layperson in sharing information with others about early care and education.
Angie Eilers, Ph.D., Research and Policy Director at Growth & Justice, a Twin Cities based economic think tank, presented information from Growth & Justice's

"Smart Investments" plan. This evidence-based proposal seeks, by the year 2020, to increase the number of Minnesota students completing post-secondary education by 50 percent. The plan pinpoints key developmental and academic benchmarks, proven methods to ensure students reach those benchmarks, and the associated costs – and cost savings – of implementing those methods in Minnesota.
Without such changes, said Eilers, Minnesota students who earn a post-secondary degree (now 52 percent) will shrink by a shocking 30 to 35 percent. Most troubling is that those students with no post high school education will not break out of the barely-getting-by bubble.
Smart Investments' recommendations begin with $120 million directed to early care and education for children birth to age 5, starting with home visits to at-risk pregnant mothers. Research has shown that these investments will result not only in children entering kindergarten ready to learn but students who are prepared to meet the future academic markers identified by Growth & Justice. Another $285 million invested in preK-grade 3, said Eilers, would save an estimated $1 billion in costs to remediate students who lag behind by the start of 4th grade.
"The early years are when we can do it well, do it right, and do it cost effectively," said Eilers. For further information on Smart Investments, visit the Growth & Justice web site.