Grant opportunity supports regional organizations addressing sex trafficking, domestic violence
Butler Family Foundation and Northland Foundation partner to award $299,000 in targeted grants
Your co-worker, relative, or neighbor. Someone you pass on the street. A disproportionate number of homeless people of all ages. Runaway/thrown-away youth. Maybe even you. Our communities are impacted daily by abuse and sexual exploitation, and often the victims are right in front of our unsuspecting eyes.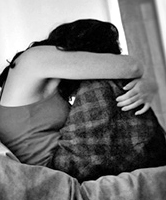 No community is immune from
domestic violence or sexual
exploitation.
While the Northland Foundation has long supported efforts to end domestic and sexual violence, recent pass-through funding from a St. Paul based foundation provided resources for a targeted round of grantmaking.
The Patrick & Aimee Butler Family Foundation provided $200,000 earmarked for nonprofits that serve victims of domestic violence and sex trafficking in northeastern Minnesota.
When word of this special opportunity spread, applications flooded in; demand far outpaced the dollars. The Northland Foundation's Board of Trustees approved $99,000 more to help meet the pressing need.
"After reviewing applications and talking with staff from the organizations, we felt compelled to come in alongside the Butler Foundation's generous commitment with an additional investment," stated Erik Torch, the Director of Grantmaking at Northland.
An Array of Approaches
In total, 11 nonprofit organizations received $299,000 in grant awards from the special funding pool. The approaches they take to domestic violence and sex trafficking vary—supportive housing for exploited youth, a 24-hour crisis line for rural residents, culturally appropriate legal advocacy for American Indian victims, and more. The grantees were:
• Friends Against Abuse,
• Legal Aid Service of Northeastern Minnesota,
• Center Against Sexual and Domestic Abuse,
• North Shore Horizons, Inc.,
• Safe Haven Shelter for Battered Women,
• Program for Aid to Victims of Sexual Assault,
• Woodland Hills,
• Advocates for Family Peace,
• Life House, Inc.,
• Advocates Against Domestic Abuse, and
• American Indian Community Housing Organization.
Grantee Snapshot
"Many victims fall into that 'gray area' of making just enough to get by yet not enough to afford the legal advocacy they need to escape their abusive situations," —Courtney Kile, Legal Aid Service of Northeastern Minnesota
Legal Aid Service used its funding to expand the parameters of domestic violence victims served. Normally, their clients' income must be 125% or less of poverty guidelines.
That means, says paralegal Courtney Kile, Legal Aid must turn away victims who may be just getting by financially but are still far from being able to afford legal fees out of pocket.
With the special funding they received, Legal Aid extended the upper income limit in St. Louis County to 200% of the Federal poverty rate. As of July, they had already served 172 cases in the southern half of the county and another 45 cases in the northern half.
Innovation and Impact
The prevalence of domestic violence and sexual exploitation in northeastern Minnesota may be a disturbing fact of life, yet there are many success stories, as well, that point to progress.
For example, Kile told of one recent client, a woman with two children who had attempted to leave her situation multiple times. With help from Legal Aid, she was finally able to leave the abuser for good and collect child support so she could care for herself and her kids.
"Nonprofits in our region are doing some strong, innovative work on these difficult issues," added Erik Torch, "and the Northland Foundation will continue to direct resources to support them."