$100,000 awarded to United Way of Northeastern Minnesota to increase support in three counties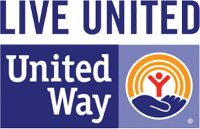 The United Way of Northeastern Minnesota serves a vast area of the Arrowhead Region including northern St. Louis, eastern Itasca, and Koochiching counties and extend support to 50 organizations focused on child and youth development, health care access, and helping people become self-sufficient. They also operate their own programs to address childhood hunger, early literacy, dental care for children, early childhood care and education, and support for area veterans.
"The United Way of Northeastern Minnesota runs the largest UW fundraising campaign in the entire region and helps sustain the work of dozens of organizations that deliver vital community services," said Tony Sertich, Northland Foundation President, who grew up in the Iron Range town of Chisholm.
Approximately 2,000 workers have been laid off from mining operations in the last year, creating a ripple effect on many other businesses. In addition, high unemployment persists in other pockets of the region, including Grand Rapids and International Falls.
"We challenge others who can to dig deep and increase their support in this time of need."
—Tony Sertich,
Northland FoundationBecause the United Way generates most of its income by workplace giving, much of it from mines and supporting businesses, the downturn is being sharply felt. In 2016, they expect donations may drop by $400,000 or more.
"This grant from the Northland Foundation will greatly lessen the blow of the reduction in pledged donations we anticipate this year," stated Shelley Valentini, Executive Director.
"We appreciate the faith that the Northland Foundation has in our organization for investing funds in a way that has the most impact in a time of great need," she added.
Despite the difficult outlook for 2016 fundraising, the United Way is responding proactively to the crisis in their service area. They launched the LIVE UNITED Crisis Fund with $50,000 along with any additional money they can raise. The fund gives $250 in direct support to families affected by the downturn.
"Our Board was eager to approve what is, for the Northland Foundation, a major grant to help mitigate the impacts on individuals, families, and communities across a large swath of our region," concluded Sertich.
---
Individuals or businesses interested in donating to the United Way of Northeastern Minnesota can learn more or give online here.