Funding awards support critical needs in northeastern Minnesota
McKnight Foundation makes three-year investment in northeastern Minnesota through grant to Northland Foundation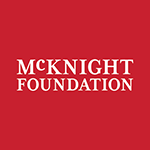 The McKnight Foundation has generously awarded funding of $3 million to the Northland Foundation over a three-year period (2020-2022). The grant reflects McKnight's priority of serving Greater Minnesota through its deep commitment to the six Minnesota Initiative Foundations which play critical roles in their respective regions.
"The McKnight Foundation has been not only our most important funding resource through the years but also the inspiration for Northland's way of working with our partners in northeastern Minnesota," said Tony Sertich, President of the Northland Foundation, "which is that Greater Minnesota communities all have unique strengths and needs. Our best role is to listen, learn, build connections, and direct resources to the real experts – the people and organizations in the community."
The Northland Foundation will utilize this funding to support its mission and continuing work throughout northeastern Minnesota.
---
Bader Philanthropies, Inc. grant fosters engagement of older adults in youth development programming


Bader Philanthropies, Inc. has awarded the Northland Foundation $30,000 over two years, which will be used to support intergenerational programming in which adults and older adult volunteers serve in mentorship roles for young people, including the KIDS PLUS Youth Leadership and Youth In Philanthropy programs. These two initiatives engage approximately 65 young people in honing their volunteer service, leadership abilities, confidence, and community spirit each year, with valuable guidance provided by adult mentors from the community.
"We are grateful to have Bader Philanthropies as an ally in supporting interactions between older adults and youth which benefit the different generations, their communities, and the entire region. Their funding commitment is helping to foster future leaders," said Vice President/KIDS PLUS Director, Lynn Haglin.
---
Grant from U.S. Department of the Treasury CDFI Fund provides capital for small business lending in the region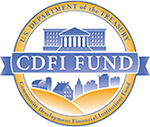 The Northland Foundation has received a $565,000 award from the U.S. Department of the Treasury's Community Development Financial Institution (CDFI) Fund.
Northland will expend the funding through its Business Finance Program, specifically SBA Community Advantage loans. The Foundation is required to match the award 1:1. The 2019 application placed a heavy focus on increasing lending and investment activity in low-income and economically distressed communities.
"We are really pleased about this investment from the CDFI Fund which will be immediately available to fund more SBA loans in northeastern Minnesota," said Tony Sertich, President of the Northland Foundation.