Funding partners support wrap-around services, business lending, and child care
State of Minnesota grants helps provide wrap-around services for children birth to age eight
The Northland Foundation was selected to partner with the Minnesota Department of Education on behalf of the Governor's Emergency Education Relief Fund. Through the partnership, Northland received $416,666 to support emergency wrap-around early care and education services. The state grant is targeted to help northeastern Minnesota children ages 0-8 from underserved populations impacted by the COVID-19 pandemic.

With this funding, Northland is providing competitive grants to qualifying organizations to serve children from families with low incomes; with disabilities; who are black, Indigenous or other persons of color; experiencing homelessness; in foster care; and more. The foundation is also hosting a series of professional development trainings aimed at supporting the social-emotional health of young children and their caregivers.
"The current circumstances are creating added stressors for all children and their families, but disproportionately so for those who were already dealing with challenges," stated Tony Sertich, President of the Northland Foundation. "This funding is providing much-needed resources for early childhood mental health care, distance learning programs, supplemental afterschool programs, and other efforts in our rural communities."
---
U.S. Department of Treasury CDFI Fund awards $520,000 for small business lending
The Northland Foundation has been awarded a $520,000 grant from the U.S. Department of the Treasury's Community Development Financial Institutions Fund (CDFI Fund). The award will provide a new injection of loan capital into the Foundation's small business lending.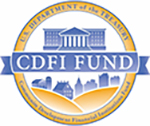 The CDFI Fund announced in September $204.1 million in awards to the Northland Foundation and 396 other Community Development Financial Institutions throughout the United States. The dollars will support increased lending and investment activity in low-income and economically distressed communities.
"Once in the door, this money will be available immediately for lending to start-ups and existing businesses in northeastern Minnesota," stated Northland Foundation Business Finance Director, Michael Colclough.
---
Wells Fargo Foundation, Carlton County, and Minnesota Power Foundation support Emergency Child Care Grants
The Northland Foundation has received $32,500 from the Wells Fargo Foundation, $17,000 from Carlton County, and $10,000 from the Minnesota Power Foundation in support of Emergency Child Care Grants to licensed providers in northeastern Minnesota.
In late March, Governor Walz asked the Northland Foundation and the five other Minnesota Initiative Foundations in the state to help provide immediate relief to child care providers serving children of emergency and essential workers. The Emergency Child Care Grant Program was quickly up and running. Northland received nearly 300 applications from northeastern Minnesota providers, far more than the initial pool of funding. Thanks to continuing contributions from these and other generous funders, a total of $308,000 has been awarded to 232 licensed family and center-based child care providers to date.
"We are thrilled to have this additional funding to continue awarding grants to more child care businesses who are so essential to the well-being of children, families, and our economy," stated Lynn Haglin, Northland Foundation Vice President/KIDS PLUS Director.