Business Finance Program News

New loans closed to support northeastern Minnesota businesses and job creation

The Northland Foundation has recently closed two loans totaling $104,800 to area business to help spur a strong regional economy and create and save jobs in northeastern Minnesota.
The Center for Family Wellness was established in 2020, offering individual and family psychotherapy and diagnostic assessment.
Arrowhead Medical markets equipment and service to the health care industry such as hospitals, long-term care facilities, and others.
Center for Family Wellness, Duluth

Arrowhead Medical Equipment & Supplies, Cohasset/Grand Rapids
To learn more about our Business Services and the loan tools available, please email Alex Bastien or Michael Colclough.
---
Loan client story: Financing powers expansion for a young, fast-growing mental health and addiction services provider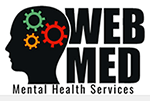 WebMed, LLC is owned and operated by Tim Weber, a licensed psychiatric and family nurse practitioner who has worked in the mental/behavioral health field since 2010. WebMed is a provider of community-based mental health services for individuals in the northeastern Minnesota counties of Carlton, Itasca, and St. Louis, and in Douglas County, Wisconsin.
The business opened in 2019 with leased offices in Duluth and a Cloquet location housed within Community Memorial Hospital. Across the two sites, Weber and a team of four licensed Psychiatric Mental Health Nurse Practitioners and nine support staff have delivered mental health services and addiction treatment using tools such as individual therapy, group therapy, and medication management, as well as provided ADHD and genetic testing. Very quickly, the demand was such that WebMed needed more room than the existing locations allowed.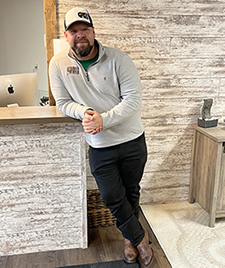 Tim Weber, PMHNP, FNP, founded
WebMed in 2019 and has expanded, with
Northland Foundation financing, to a
second site, a building of its own in Cloquet.


WebMed had initially opened without the need for a commercial loan, but Tim sought financing assistance in 2020 to expand his young but fast-growing business.
"Being such a new small business without an established commercial banking relationship, I reached out to the Northland Foundation directly to see if they could help," Tim said.
With a loan originated by the Northland Foundation, Tim purchased a building in downtown Cloquet and set to work renovating it. It's a major investment that will allow WebMed to continue growing, as well as add four more full-time jobs now.
"There is a huge need for the help they offer, and Tim is already planning for more locations." —Alex Bastien, Loan Portfolio Manager.
During the COVID-19 pandemic, and the state of Minnesota shutdown, Tim received additional financing from the SBA in the form of an EIDL loan. Proceeds helped with building renovations and equipment purchases for use by staff and clients.
Since March of 2020, WebMed pivoted to providing telehealth services. While traditional face-to-face visits were reduced out of necessity, embracing this model has meant clients in more isolated communities such as Ely and International Falls have been able to access services, too.
"No other providers in the immediate area offer the same mix of services as WebMed," said Alex Bastien, Loan Portfolio Manager. "It's rewarding to be able to support a borrower to meet this critical need for more people in our region."