WELCOME
It is the new reality: scores of nonprofit organizations, businesses, and families must make do with less. Rather than dwelling on the negatives, the Northland Foundation and communities across the region are gathering the proverbial pebbles and finding new ways of working.

Our Grant Program is emphasizing support for vital human services such as job training, foreclosure prevention, and other means to help individuals avoid or step out of poverty.
A $2 million federal Recovery and Reinvestment Act grant will help the Business Finance Program to meet the growing demand for flexible lending.
In January, we hosted 200 nonprofit leaders to learn and share ideas about managing in turbulent times. A second, follow-up convening is scheduled for October.
Northland Village–Buhl's Assisted Living Community opened in February, joining Northland Village in McGregor which opened in 2007. They not only offer a welcoming place for older adults to live but also provide over 60 jobs.
Northeastern Minnesota's own are holding their own. To learn more, browse this Annual Report or visit our web site.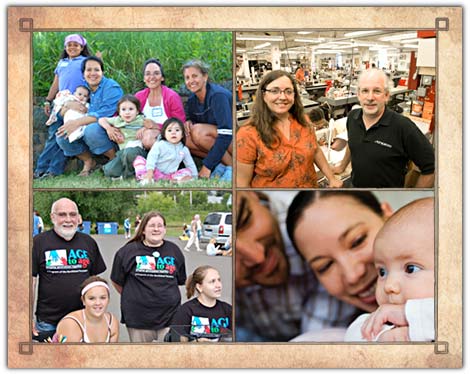 The Northland Foundation is a resource for people, businesses, and communities in Northeast Minnesota working toward prosperity through economic and social justice.
Our purpose is to strengthen families, grow a sustainable regional economy, cultivate leadership and philanthropy, and foster respect for all.