Northland Family, Friend, and Neighbor Child Care Project
Are you caring for the young children of a family member, friend, or neighbor? This is for you!
People who are "Informal", unlicensed child care providers play an important part in helping children grow, learn, and be ready for school.
Through this project, FFN providers in northeast Minnesota sites are encouraged to get FREE resources and attend FREE Play & Learn events.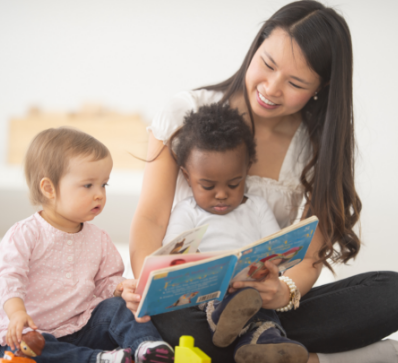 Who Are FFN Child
Care Providers?
Many young children are cared for by Family Members, Friends, or Neighbors (FFN) while parents work or go to school. FFN providers might be:
Grandparents
Friends of the Family
Neighbors in the Community
Aunts or Uncles
Older Sisters or Brothers
What Can FFN
Providers Receive?
Find and call or email the partner site nearest to you, or contact the Northland Foundation (see map, below) for free information and resources:
Sign up for a Play & Learn event
Receive free learning materials, books, & toys
Find out about nutrition, CPR and first aid, activities, and more
Help the children you care for be ready for school
Learn about other services and supports
What Are
Play & Learns?
Play & Learns are FREE get-togethers for FFN providers, often with the children they are caring for. You can socialize AND learn in a fun setting. It might include:
Make-and-Take activities
Information on topics like child development, safety, story time, healthy eating, and play
Connections to community resources and services
Learning about Legal Non-licensed status and Child Care Assistance
Books and other materials to take home and keep
Find FFN support in your community
Use this map to locate partner sites where you can find out more, sign up for Play & Learns, and get other resources.
Rock Ridge School District ISD #2909
Other project partners include Child Care Aware of Minnesota - Northeast District, Center for Inclusive Child Care and County and Tribal Child Care Licensors.
Find more FFN resources from the State of Minnesota at https://mn.gov/dhs/ffn-minnesota
---
The Family, Friend, and Neighbor Child Care Project is funded by a grant from the Minnesota Department of Human Services and a grant from the Blue Cross and Blue Shield of Minnesota Foundation.